Vídeo: A FESPA Brasil | Digital Printing 2019 está de portas abertas para o público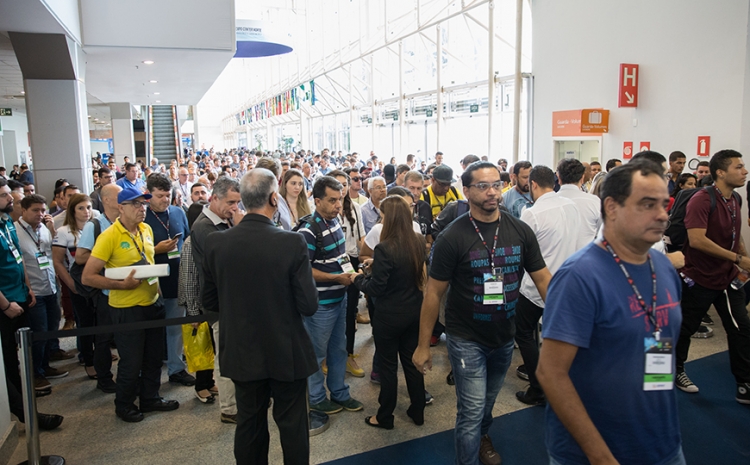 Vídeo: A FESPA Brasil | Digital Printing 2019 está de portas abertas para o público
Hoje acontece o segundo dia da FESPA Brasil | Digital Printing 2019. Esperamos você na principal feira de Impressão Digital do país. Aproveite para conferir as atrações do dia:
- Digital Textile Conference, um congresso gratuito com muita informação sobre o mundo da estamparia digital em suas diferentes facetas.
- Ilha da Sublimação, com palestras gratuitas o dia todo sobre este lucrativo mercado.
- Cambea #9, com o segundo dia de classificatórias.
E, claro, muito networking e negócios com os expositores! Venha nos visitar. A credencial pode ser feita aqui no evento.
Veja como foi o primeiro dia de feira no vídeo:
Leia mais
Mais notícias
General Information
March 18-21, 2020
Wednesday to Friday , from 13h to 20h
Saturday, from 10h to 17h

* Expressly prohibited entry for children under 16.

* Entry is prohibited for visitors wearing shorts, sleeveless shirts, slippers and flip-flops.
Expo Center Norte - Blue Pavillion
R. José Bernardo Pinto, 333 - Vila Guilherme
São Paulo - SP - Brazil

For further information about visiting, register or talks:
Glenda Lyra
Tel:+55 (11) 4013-7979
Email
Assine nossa newsletter.
Cadastre-se Agora!