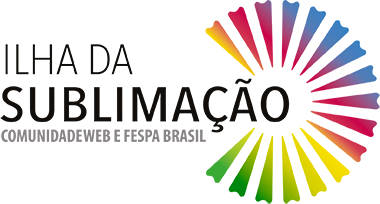 Após o enorme sucesso em sua estreia, dentro da ExpoPrint Latin America 2018, a Ilha da Sublimação dobra o seu espaço para a FESPA Brasil 2019. O projeto, uma parceria entre APS, FESPA e a ComunidadeWEB, tem como objetivo compartilhar informações relevantes sobre o mercado de sublimação e oferecer ferramentas para o profissional que deseja empreender ou ampliar sua participação neste segmento.
A Ilha da Sublimação traz em um mesmo espaço Showroom, Palestra e Workshop. No Showroom, será apresentada uma infinidade de produtos que podem ser feitos através desta técnica, que se caracteriza por sua facilidade de manuseio e baixo investimento inicial. As palestras ocorrerão durante os quatro dias de feira, dentro da Ilha, com profissionais passando dicas e ensinando técnicas eficientes para a produção de materiais de qualidade. Por fim, encerrando cada dia, acontece o Workshop: será o momento de conferir na prática como a tecnologia funciona e como se aproveitar dela.
Assine nossa newsletter.
Cadastre-se Agora!

General Information
March 20-23, 2019
Wednesday to Friday , from 13h to 20h
Saturday, from 10h to 17h

* Expressly prohibited entry for children under 16.

* Entry is prohibited for visitors wearing shorts, sleeveless shirts, slippers and flip-flops.
Expo Center Norte - Blue Pavillion
R. José Bernardo Pinto, 333 - Vila Guilherme
São Paulo - SP - Brazil