Grande final do CAMBEA #9 acontece hoje na FESPA Brasil | Digital Printing 2019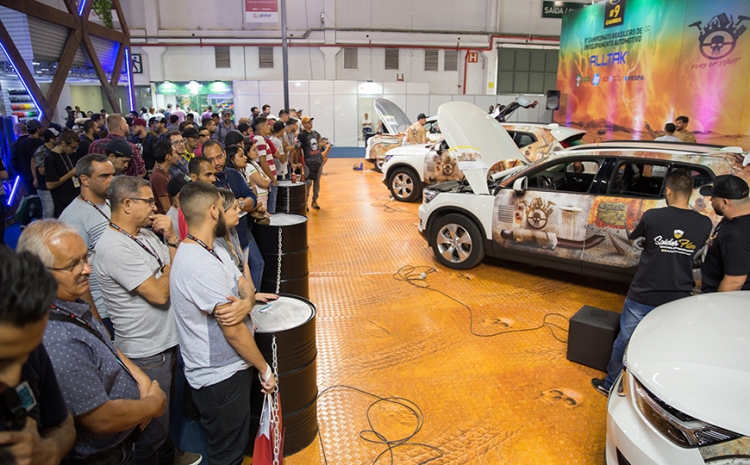 Grande final do CAMBEA #9 acontece hoje na FESPA Brasil | Digital Printing 2019
Hoje é a grande final do CAMBEA #9! O maior campeonato de envelopamento automotivo chegou na reta final. Agora apenas três equipes seguem na disputa pelo grande título. Lembrando que o vencedor garante a vaga para disputar o World Wrap Master, na Alemanha.
O CAMBEA #9 acontece dentro da FESPA Brasil | Digital Printing, que neste sábado (23) está com portas abertas das 10h às 17h. Para os competidores do CAMBEA #9, o objetivo será envelopar um carro completo em cinco horas.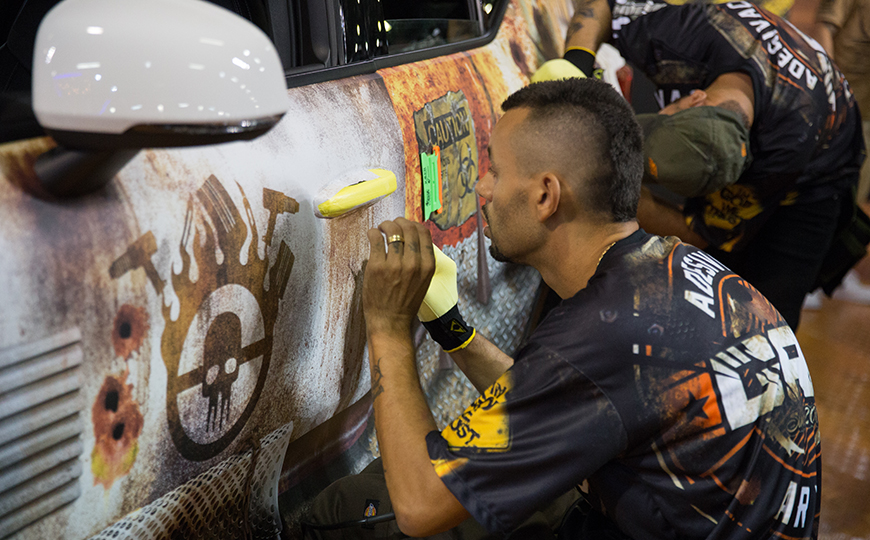 Os finalistas são:
1. WS Adesivacões - 565,5 pontos
2. Gênesis Envelopamento - 525 pontos
3. GRC Adesivação - 509 pontos
Leia mais
Mais notícias
General Information
March 18-21, 2020
Wednesday to Friday , from 13h to 20h
Saturday, from 10h to 17h

* Expressly prohibited entry for children under 16.

* Entry is prohibited for visitors wearing shorts, sleeveless shirts, slippers and flip-flops.
Expo Center Norte - Blue Pavillion
R. José Bernardo Pinto, 333 - Vila Guilherme
São Paulo - SP - Brazil

For further information about visiting, register or talks:
Glenda Lyra
Tel:+55 (11) 4013-7979
Email
Assine nossa newsletter.
Cadastre-se Agora!