FESPA Global Print Expo 2019: veja os destaques do primeiro dia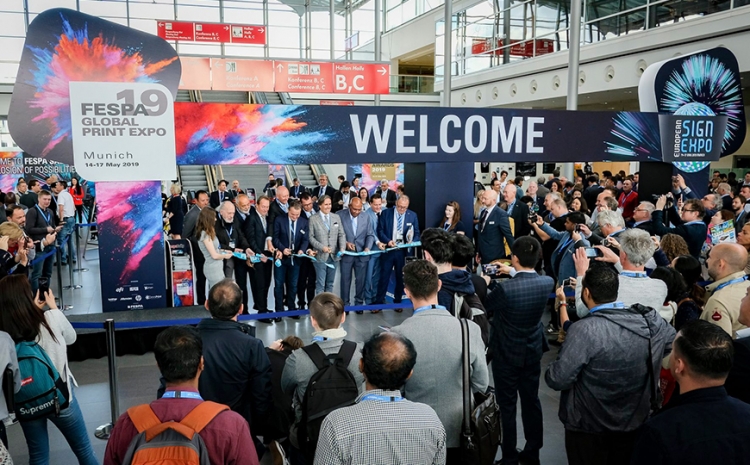 FESPA Global Print Expo 2019: veja os destaques do primeiro dia
A FESPA Global Print Expo 2019, que ocorre em Munique, Alemanha, de 14 a 17 de maio, começou mostrando muita tecnologia inovadora em impressão digital, serigrafia e sinalização. Veja no vídeo os destaques do primeiro dia:
A competição de envelopamento automotivo, World Wrap Masters, também começou. Lembrando que temos brasileiros na competição. Confira como foi o início da disputa:
Em paralelo com a FESPA, ocorre o European Sign Expo, feira voltada à sinalização não-impressa. O primeiro dia também foi registrado em vídeo:
Leia mais
Mais notícias
General Information
March 18-21, 2020
Wednesday to Friday , from 13h to 20h
Saturday, from 10h to 17h

* Expressly prohibited entry for children under 16.

* Entry is prohibited for visitors wearing shorts, sleeveless shirts, slippers and flip-flops.
Expo Center Norte - Blue Pavillion
R. José Bernardo Pinto, 333 - Vila Guilherme
São Paulo - SP - Brazil

For further information about visiting, register or talks:
Glenda Lyra
Tel:+55 (11) 4013-7979
Email
Assine nossa newsletter.
Cadastre-se Agora!