Official Travel Agency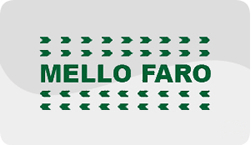 Mello Faro Turismo, the official travel agency for FESPA Brasil, offers special conditions and prices for accommodation in Sao Paulo, flights from several Brazilian cities, airport transfers and tours.
CLICK HERE to see the options on offer and request your online booking on a safe website, or contact Mello Faro by phone (+55 (11) 3155.4040), fax (+55 (11) 3155-4049)
or email: eventos@mellofaro.com.br
General Information
March 18-21, 2020
Wednesday to Friday , from 13h to 20h
Saturday, from 10h to 17h

* Expressly prohibited entry for children under 16.

* Entry is prohibited for visitors wearing shorts, sleeveless shirts, slippers and flip-flops.
Expo Center Norte - Blue Pavillion
R. José Bernardo Pinto, 333 - Vila Guilherme
São Paulo - SP - Brazil

For further information about visiting, register or talks:
Glenda Lyra
Tel:+55 (11) 4013-7979
Email
Assine nossa newsletter.
Cadastre-se Agora!