Out of all the investments your business makes in order to generate leads and sales, participating in a trade show is the fastest return on investment and, more importantly, the easiest return to measure.
However, not all trade exhibitions will deliver a highly qualified audience. It is important to select an event which not only has a recognised global presence but is hosted by reputable organizers within the industry.
For that reason, FESPA Brasil is the perfect trade show to take part in, delivering the best results for your business. A global brand which has already demonstrated to Latin America that it is here to stay and is paving the way for a new era of trade shows; a new era which you can't afford to miss out on!
Reserve your stand now and discover how FESPA Brasil can benefit you:
• Face-to-face contact with over 14,000 print industry professionals;
• Direct access to key executives and senior decision makers;
• Connect with professionals in charge of investing in new equipment;
• A conference schedule containing high quality educational content designed to attract print professionals;
• An event which provides the complete package for the digital print community;
• An event which benefits from years of knowledge and experience in hosting print industry events in addition to forming part of the global printing association; FESPA and APS Feiras & Eventos.
Let the numbers speak for themselves: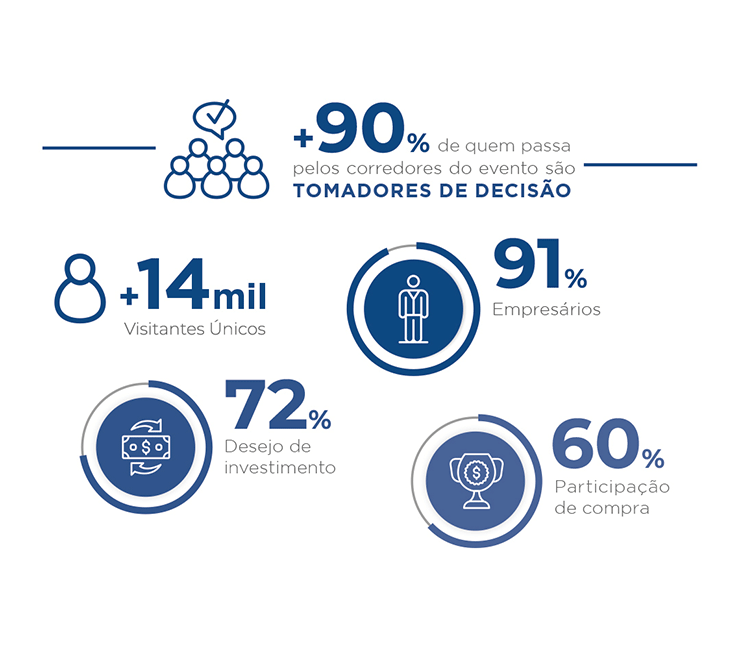 General Information
March 18-21, 2020
Wednesday to Friday , from 13h to 20h
Saturday, from 10h to 17h

* Expressly prohibited entry for children under 16.

* Entry is prohibited for visitors wearing shorts, sleeveless shirts, slippers and flip-flops.
Expo Center Norte - Blue Pavillion
R. José Bernardo Pinto, 333 - Vila Guilherme
São Paulo - SP - Brazil

For further information about visiting, register or talks:
Glenda Lyra
Tel:+55 (11) 4013-7979
Email
Assine nossa newsletter.
Cadastre-se Agora!