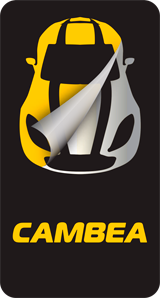 The competition
FESPA Brasil proudly announces that we are the new house of the biggest car wrapping championship: CAMBEA (Brazilian Championship of Car Wrapping)
This is the opportunity that professionals were waiting for. This is a chance to show their skills of car wrapping and their ability on applying adhesives on complexes surfaces.
This year, CAMBEA has something new: the winner will be elegible to take part of the international great final, that will be held on FESPA 2017, at Hamburg, Germany.*
Get ready for exciting moments at CAMBEA. [Register now] - to visit FESPA Brasil!
Competitor registration for CAMBEA Car Wrapping is for brazilian citizen only.
*Not included air tickets or hotel.